Here's something a little different for those of you inclined to experiment.
This is an election for wealth based on the great Harranian Sabian magician, mathematician and scientist Ibn Qurra. It uses very highly dignified 1st and 2nd house Lords with an applying trine between them to make a talisman for wealth. The elected time is 2;25am on 22 January 2019 for London UK. Rectify for your location so that the same degree of Scorpio is ascending (17 degrees).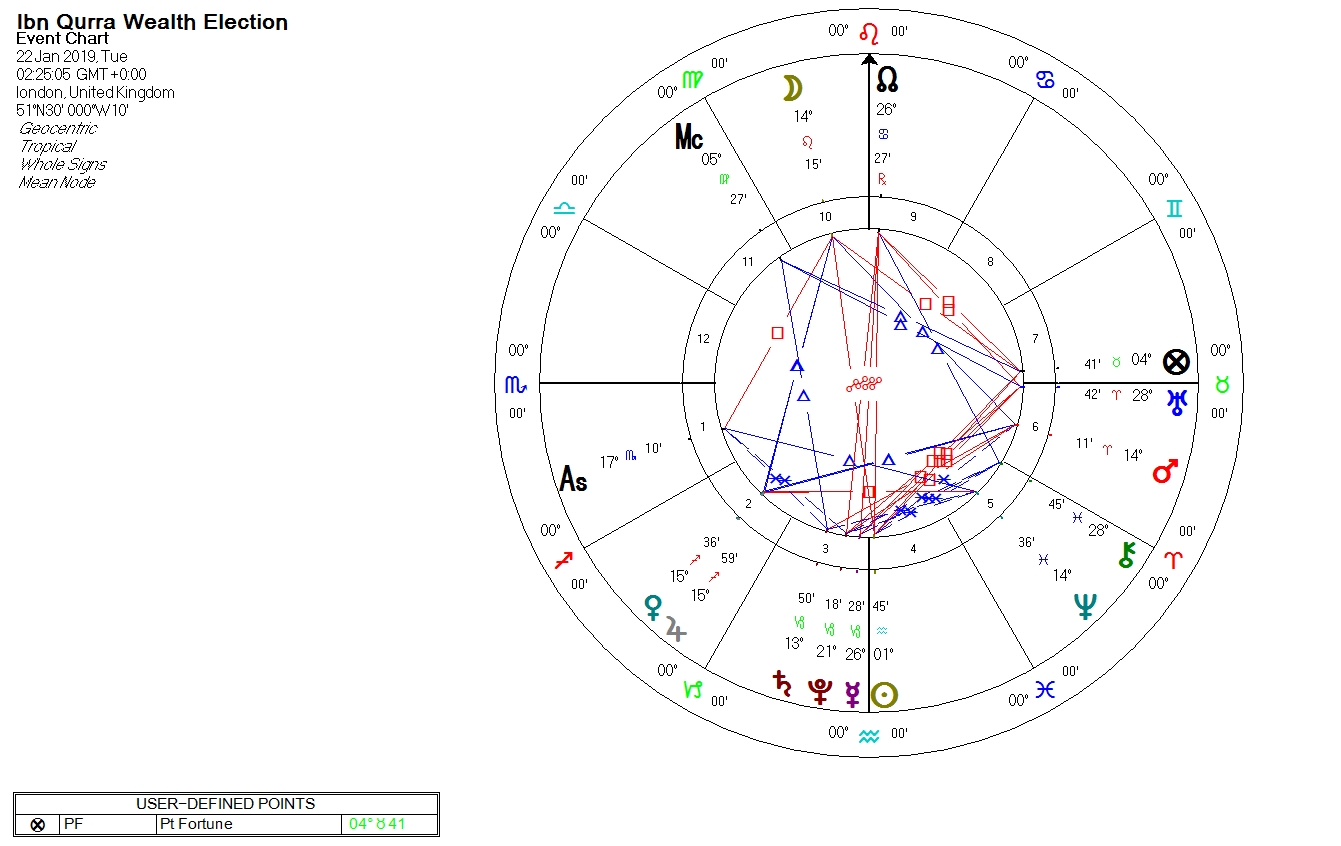 The talismanic image should be an image which depicts somehow you receiving wealth and should have the planetary powers and Lord of Hour named on it or their seals inscribed on it. The material is left up to you. The powers invoked are Mars, Jupiter, the Moon, and the Lord of the Hour since this is not a basic planetary election. There are various lists for the Lord of the Hour (PGM, Agrippa, Hygromanteia, etc) so you can use any. (Please don't PM me asking me who the Lord of the Hour is - it will depend on your location and you will need to do some research.)
I would be interested in feedback from those who use it, particularly those who are born with Scorpio ascendants. In fact, if you are a Scorpio ascendant and want to use it, PM me with your birth date, time, place of birth and your current location and I will elect the time for you in exchange for feedback on the results. These house based elections only come along once in a blue moon so please do make the most of them.
CS